Managing subscriptions
You can always change or cancel your trial or your subscription by going to your control panel and click the Manage Subscriptions button (this can also be found on your My Account page inside the SoundFlow app):

Clicking on
Manage Subscriptions
will provide you with a little subscription management UI like this: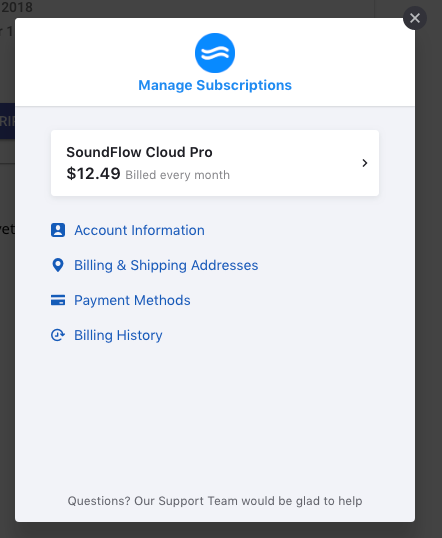 In here you can download
invoices
, manage your
payment methods
and update
account information
and
addresses
. If you click on the subscription it will take you to where you can change or cancel it.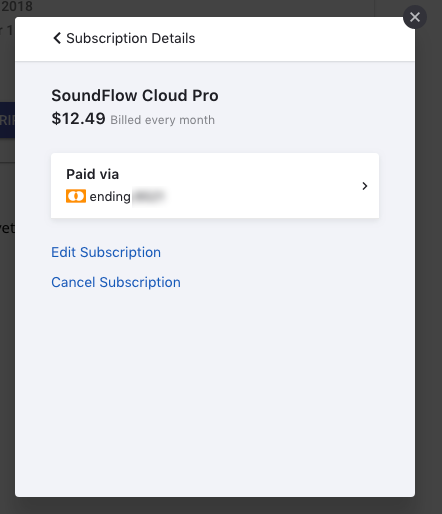 You may update the payment info for the subscription: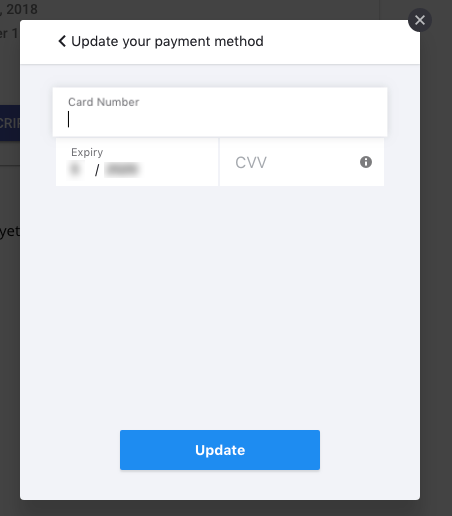 You may
change subscription
type, add
addons
or
apply a coupon
: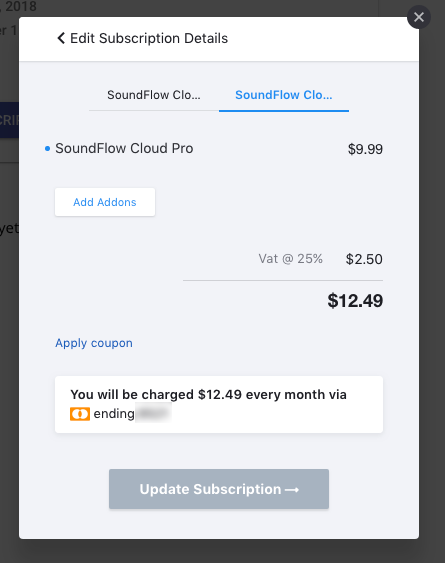 For example, you can
downgrade
your subscription: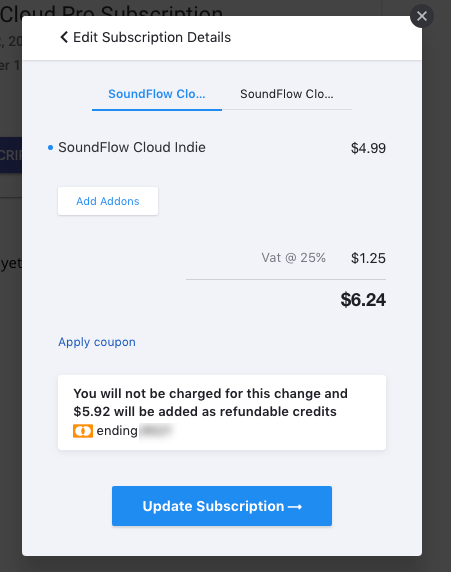 Cancelling your subscription
Or, you can choose to cancel your subscription immediately: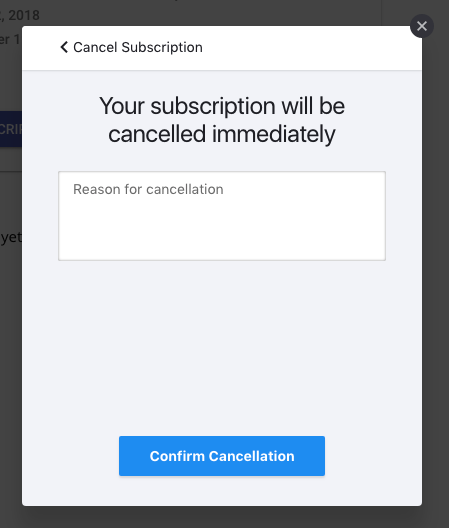 If you do choose to cancel, we hope you'll have the time to write a few short notes about why SoundFlow wasn't the right choice for you. Hopefully we can use your feedback to make SF better in the future.