Starting a SoundFlow trial
How to start your free 30-day trial of SoundFlow Cloud Indie or Pro.
Please follow the following steps to start your free 30-day trial of either a SoundFlow Cloud Indie or a SoundFlow Cloud Pro subscription.
Creating a new SoundFlow user
First, please go to the user control panel at
soundflow.org/cp
or click the My Account link on the front page:

Assuming you don't have a SoundFlow user account yet (or are not logged in), you'll be presented with the following screen. At the moment this text is a little misleading since it says Sign in on all buttons, it should really say
Sign in or sign up
since it works both for existing users and for creating new users.
To create a new user account simply select the authorization method you prefer, via
Google
,
Facebook
or
email/password
.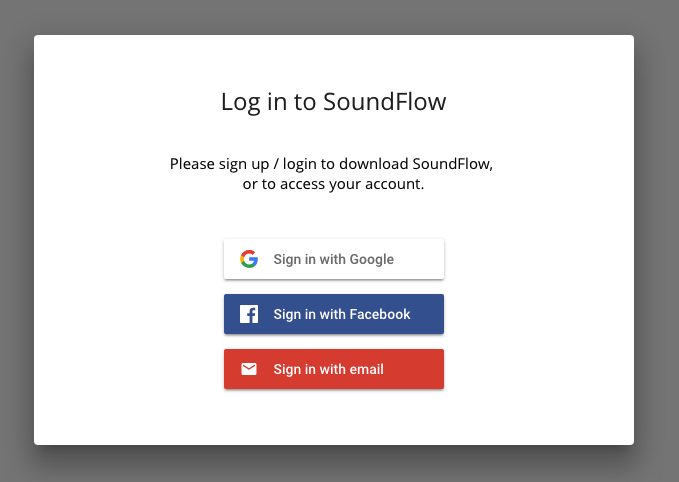 If you're using Google you'll be presented with a screen where you can log in via your Google/Gmail account: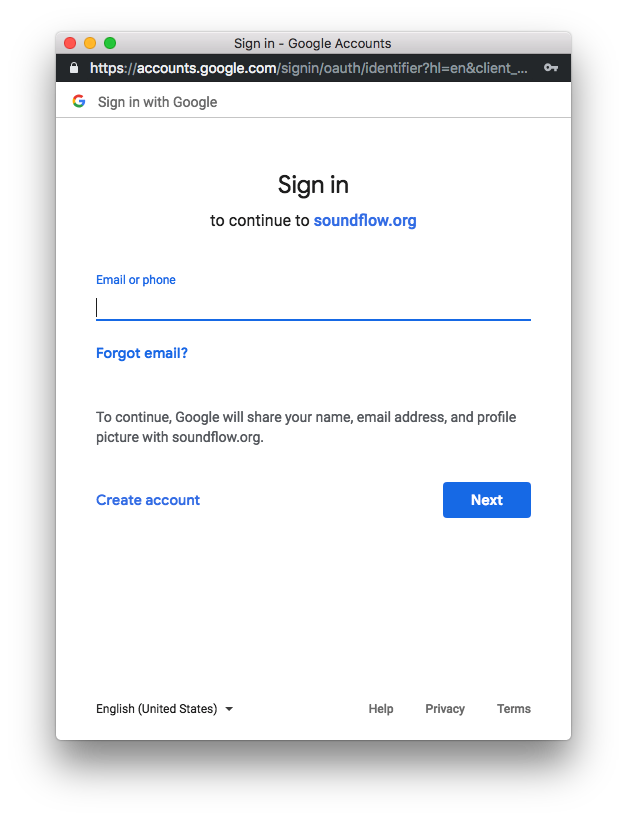 If you're authorizing via email/password you'll be presented with this screen. Again, if you're not already a user simply type in the email you'll like to use for your new account.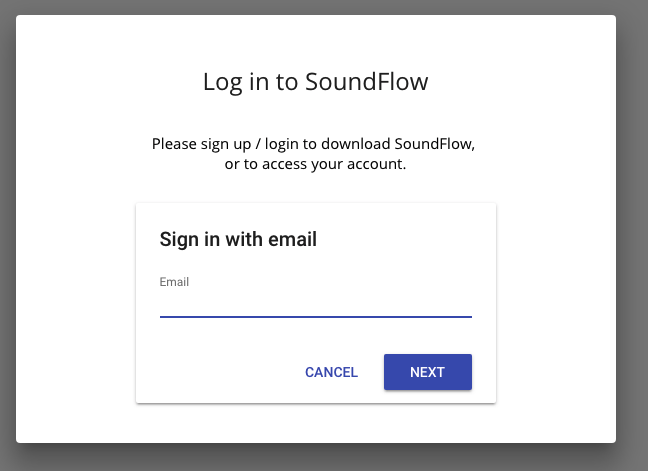 Your control panel
Once you have successfully created your SoundFlow user, you will be redirected to your control panel. It should look something like this: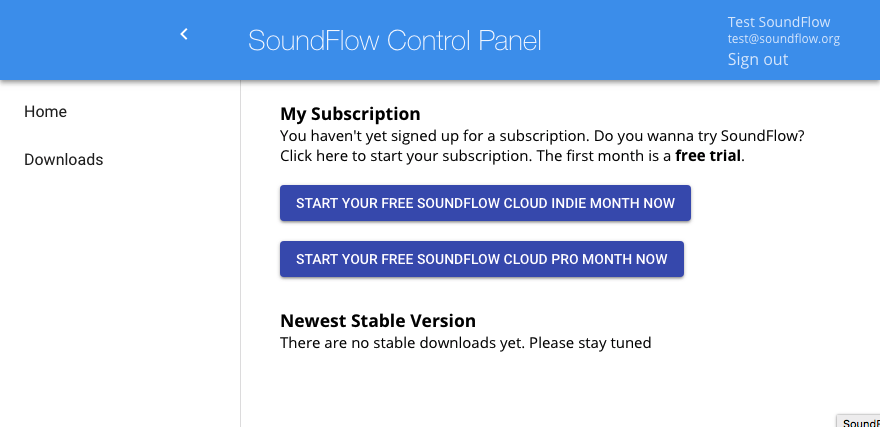 Note that since SoundFlow at the time of writing this documentation is still in beta, there are no stable downloads available here.
Starting your trial
You now have 2 options for starting the trial. Either you can choose 1) right here on the website to start your subscription or 2) you can download the installer and the installer will ask you to start a subscription once you run it.
Let's go through how to start your trial directly here in the control panel (option 1).
We recommend most users to start their trials on the SoundFlow Cloud Pro subscription since that way they get access to all the features and can make a more informed decision on which edition to eventually subscribe to.
You can
change or cancel
your subscriptions at
any time
. We'll walk you through that as well later in this tutorial.
Okay so let's get started by clicking the
Start your free SoundFlow Cloud Pro month now
button:
Be patient while the payment UI is getting ready...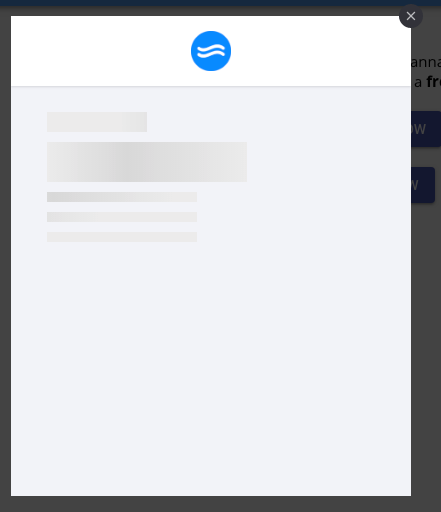 You're now presented with our subscription provider's (Chargebee) UI for managing all the legal stuff required to manage subscriptions.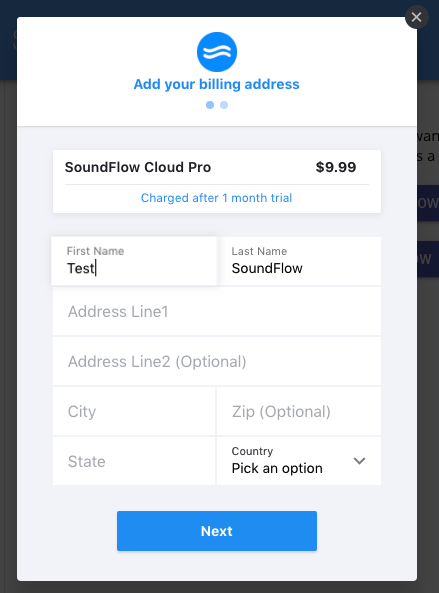 Please fill in the necessary details. It's important to fill this in correctly since if you continue your trial into a proper subscription we'll want this information to be accurate.
In the next screen you're asked to fill in your payment details. Note we won't charge you until the trial month is over. We'll make sure to send you email notifications to remind you before the trial is over so you won't get charged for something you don't want. We simply ask this to make sure people don't register unlimited new trials with fake email addresses.
As you can see the price will include any potential VAT/tax necessary.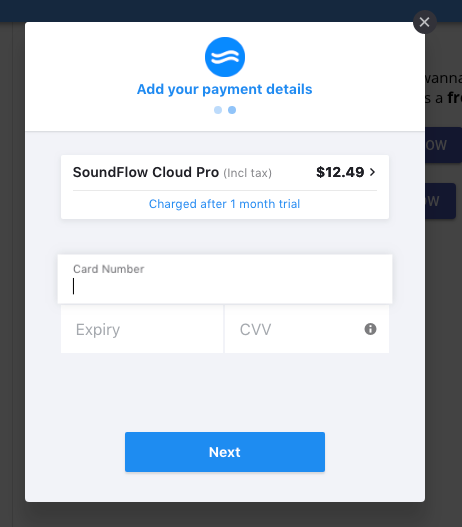 In the final page you can confirm your information before starting the trial. Note even though the button says Subscribe, you will not be charged until the trial is over.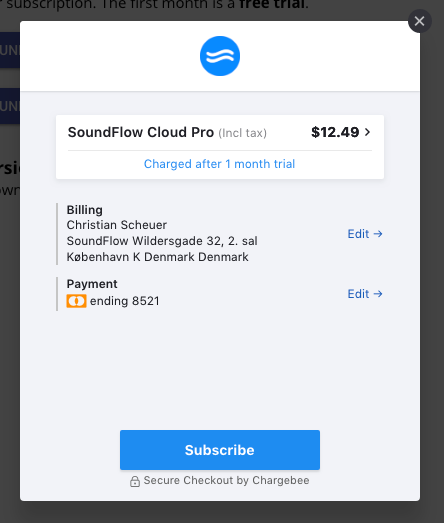 Once you have started your trial, you'll now be back at the Control Panel. It takes a couple of seconds for the system to make your subscription ready. After that the status of your subscription should be present (here's a screenshot of an active subscription, not a trial one):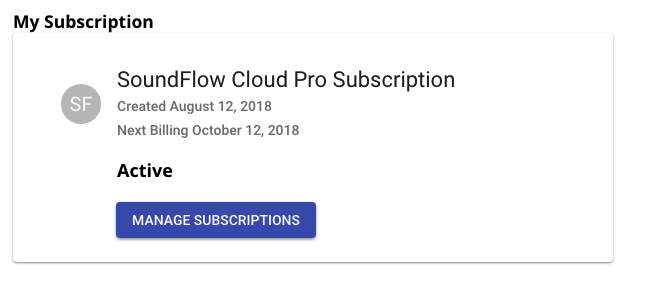 Time to install
That's it. You now have an active trial subscription. Time to download the latest installer and get started.
Please select the Downloads item in the left side menu: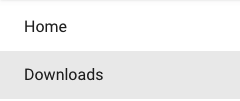 You'll now get a list of the newest available beta installers

Please click
DOWNLOAD
on the newest one.
This will download the installer. Here's how that looks in
Chrome
:

Click the installer once and it will start the installation process.
Cancelling or changing a trial