Pro Tools + SoundFlow
A match made in heaven
500+
SoundFlow includes over 500 built in, ready to use commands for Pro Tools.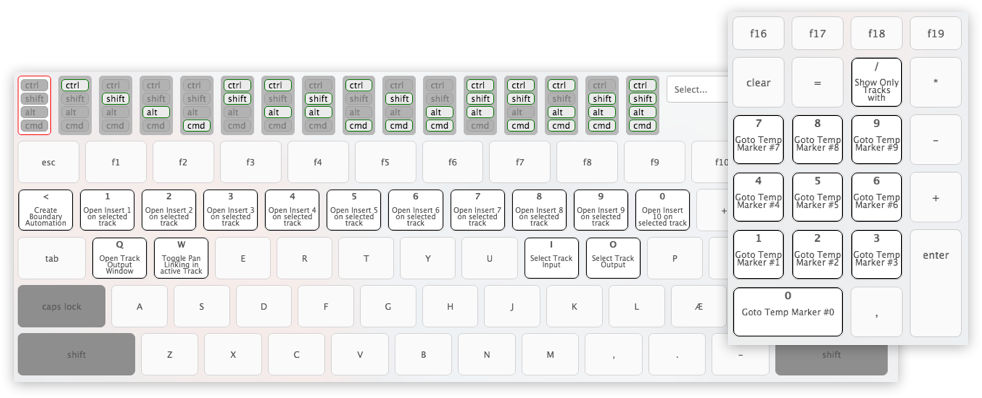 It's easy to get started.

Get more than 100 pre-defined
shortcuts that we designed to
speed up your workflow.
Or create your own.
It just takes a second to
make a new shortcut.
Or trigger from a Stream Deck, Xkeys or MIDI.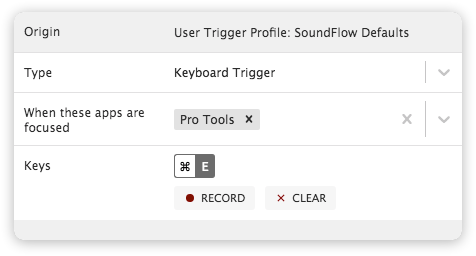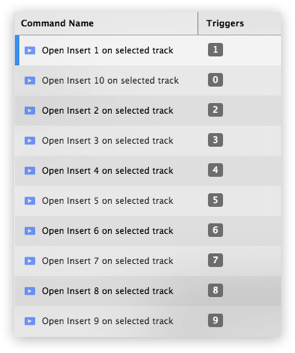 Inserts & Sends.
For both editing & mixing,
get instant access to your
plugins and sends.
Just one click away.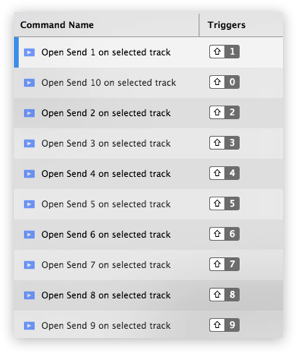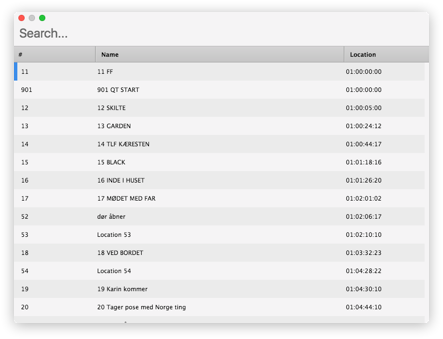 Marker Navigation.
Redefined.
Instantly search your markers.
Jump to the next one.
Select in between.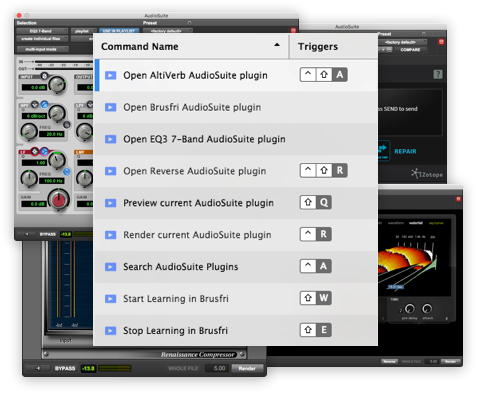 Turbo-charge
your effects.
Search Audio Suite Plugins & Presets.
Instant access to your favourite plugins.
Create macros to fully automate processing.