How to Install SoundFlow
Install SoundFlow with these easy instructions.
How to install SoundFlow
First, make sure your system satisfies the

system requirements

.

Then, download the installer from

here



Run the installer and follow the instructions on screen. You can read a walk through of the entire process later in this document.
Walkthrough of the installation process
When you run the installer, it will take you through the following steps.
First the installer will ask you for your macOS password (if you have admin priveleges) or ask for an administrator's password. This is standard for all macOS installers, since we need admin access to write to the /Applications folder. If you don't have access, please ask the person who owns the system how you can get administrator access.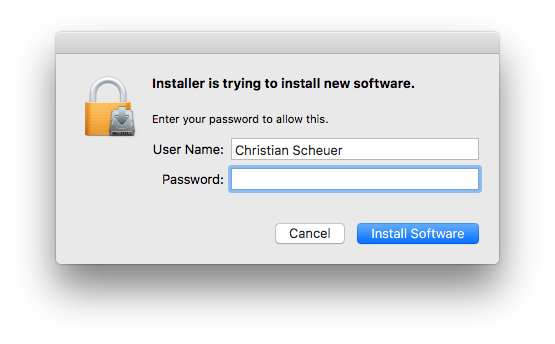 The installer will install the
SoundFlow
app into the
Applications
folder on your system drive. It will also install the PACE drivers needed to run SoundFlow.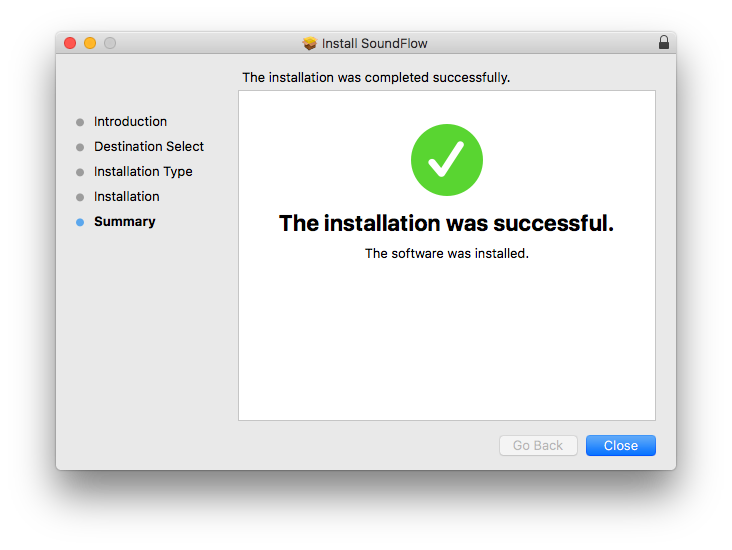 When the installer is done, it will launch SoundFlow automatically in the background. SoundFlow is the little round icon with two parallel waves up by the system clock. It automatically starts with your system so you don't need to worry about starting it every time.
This is how the icon looks - but it can have different colors based on the state - it can even be red and have the stripes go up-down.

Granting SoundFlow access
If this is the first time you've installed SoundFlow on this computer, it will open up this screen: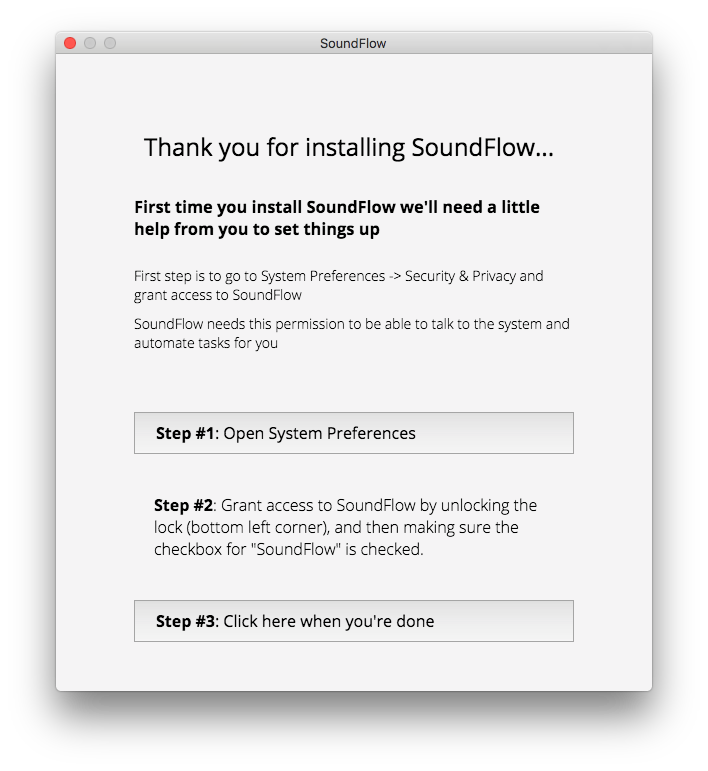 This is because SoundFlow needs to be allowed to access your computer in the System Preferences > Security & Privacy > Accessibility section.
Click the
Open System Preferences
button: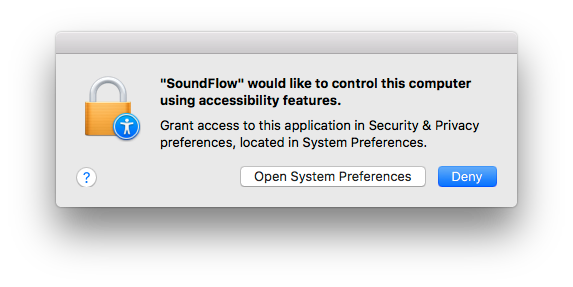 Again, choose
Open System Preferences
. You are now directed to the System Preferences > Security & Privacy > Accessibility section: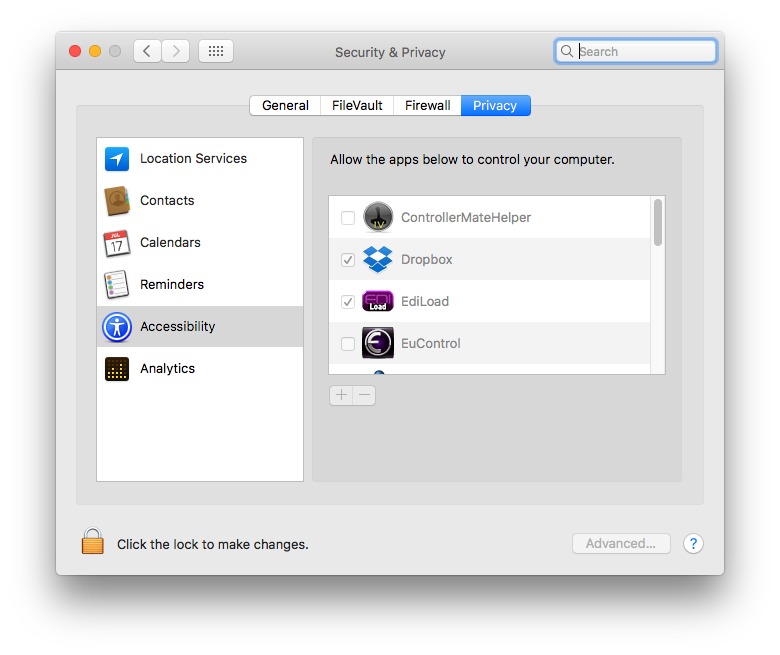 Enter your admin password: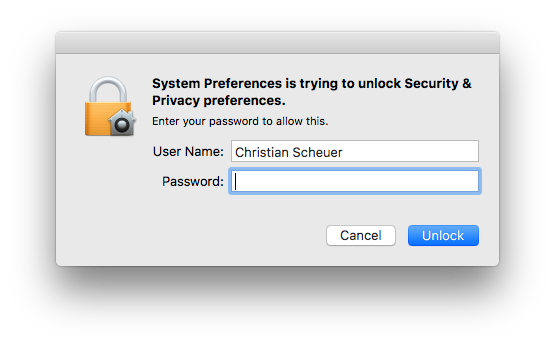 Scroll down to find SoundFlow and make sure it is checked:

Close the system settings window.
Coming back to SoundFlow, if the window is still open you can click the
Continue
button, or maybe you need to open SoundFlow again from the Applications folder.
Logging in for the first time
Now SoundFlow will ask you to log in to your SoundFlow account:
If you haven't yet logged in to either soundflow.org or to the SoundFlow app before, simply choose which one of the 3 login methods you prefer (Google, Facebook or email/password). If you don't already have a user, a new user is automatically created for you, so don't worry about that the buttons all say "Sign in".
SoundFlow is now installed
Now that you have set up SoundFlow's system access and created a user, the SoundFlow app will start.
If you want to enable anything beyond the free features, you can start a trial directly in the app, of either our SoundFlow Pro Subscription or SoundFlow Cloud Indie Subscription.