If anything is not working as expected, please follow our Getting Help with SoundFlow guide
Tool Tip Settings in Pro Tools
Tool Tips must be set to on for both Function and Details for SoundFlow to work in Pro Tools. To check this, go to Pro Tools Preferences and check these in the Display tab.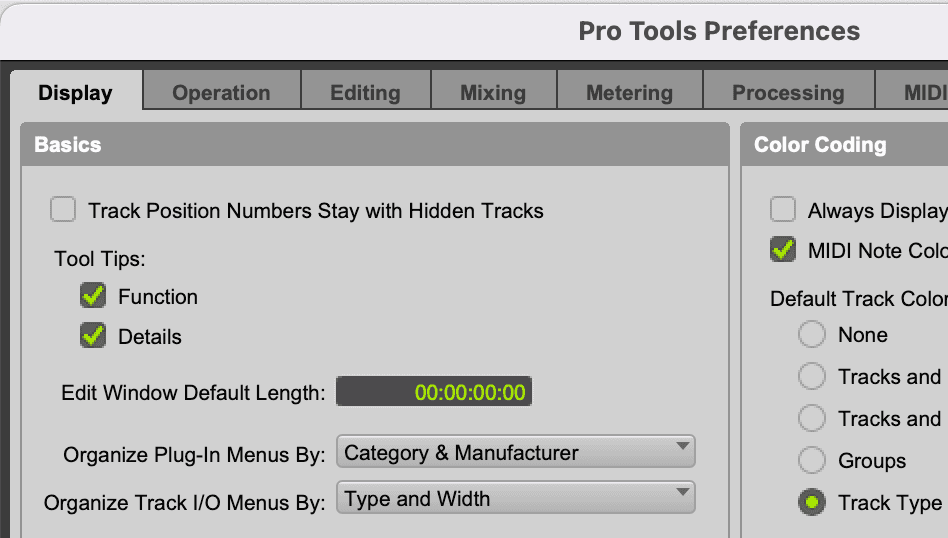 Pro Tools Language
Currently, SoundFlow only supports Pro Tools when it's set to "English" language.
See more in our System Requirements
macOS Spaces
We recommend turning off "Displays have separate Spaces" in macOS System Preferences -> Mission Control: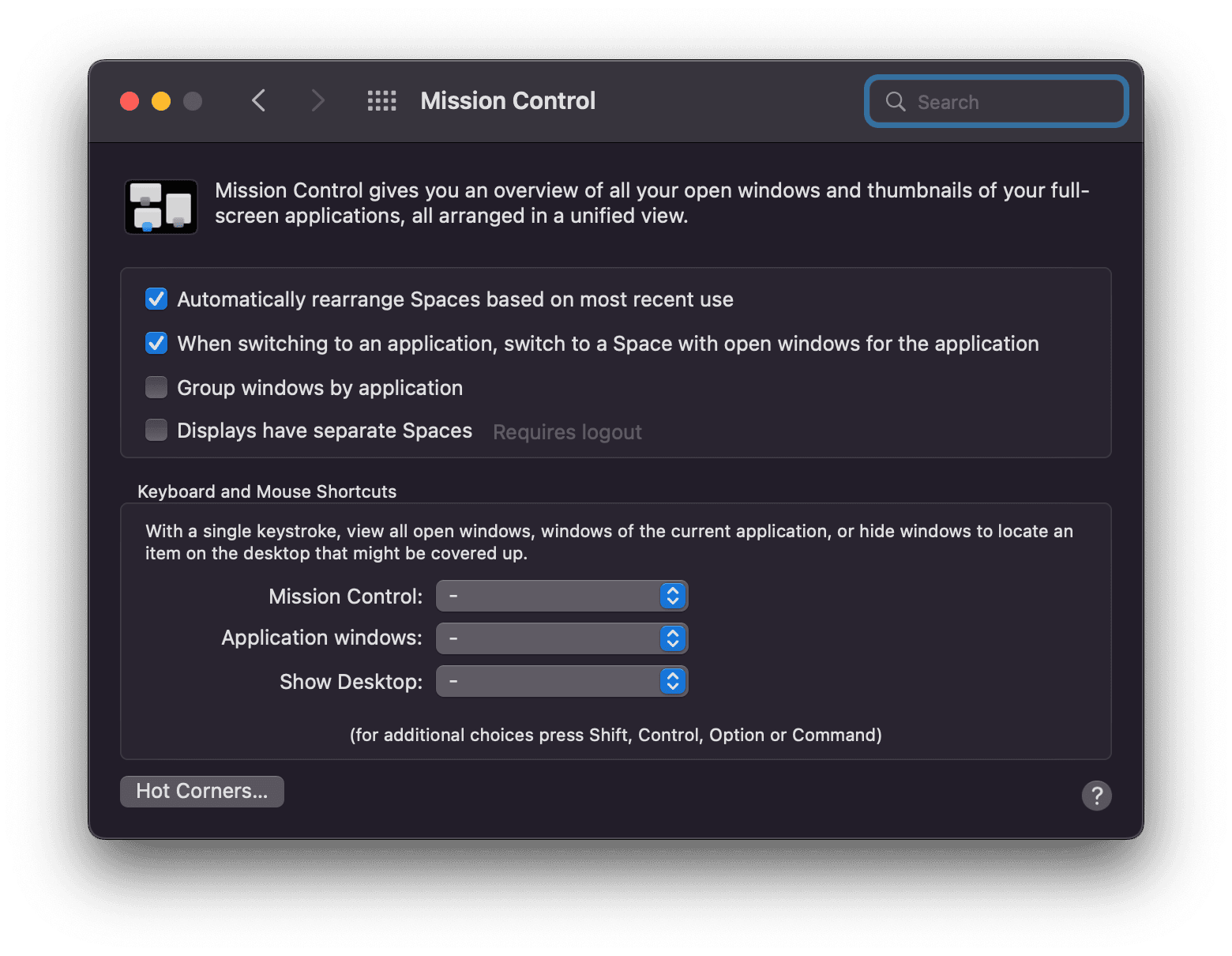 The "Spaces" feature in macOS can cause issues with keyboard and mouse focus when automating tasks. Turning it off will ensure a greater degree of stability in your macros.