<  
Back to previous page
Cubase Plugins Functions
- Open/Bypass/OnOff Plugins with a keycommand - Insert plugins with popup menu - Navigate your session
This Package contains:
Open / Bypass / OnOff Plugins functions on selected track with a key command.

3 navigation tools

an advanced popup menu for interacting with the Inserts without using your mouse.
---
Walkthrough video:
---
To use Open Plugin, Bypass Plugin or OnOff Plugin, create an IAC Driver called "SFPluginControl". It's important that the IAC Driver is also called "IAC Driver" and not something else.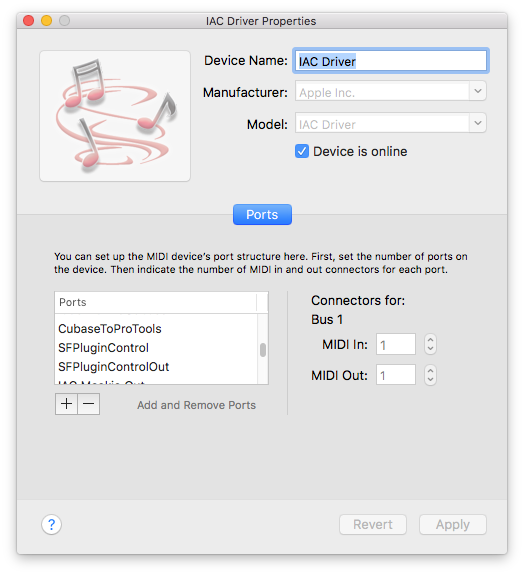 Run the "Create Generic Remote XML File" command to create the generic remote file. Then load it in Cubase and add the IAC Driver from before as the input: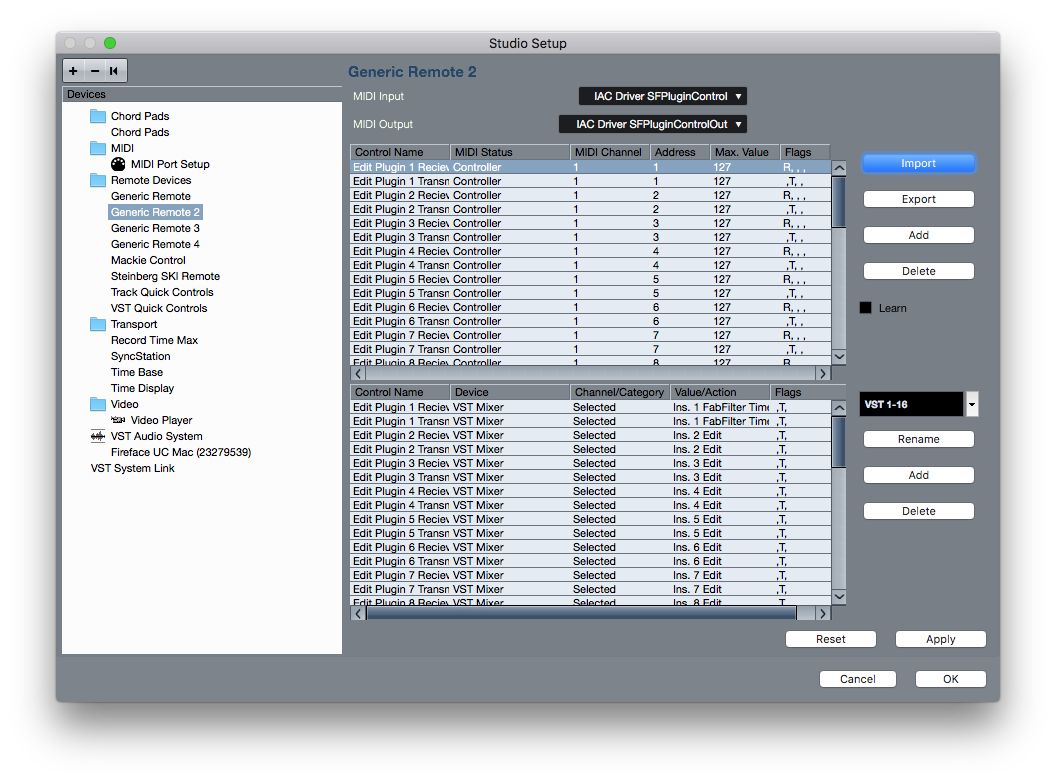 PS. The Output function is not included in this package. So you don't need any MIDI output for this to work.
There's 4 other functions in this package that will work regardless of you having installed the Generic Remote, but does require that you have enabled/installaed the SKI Remote without any authentication.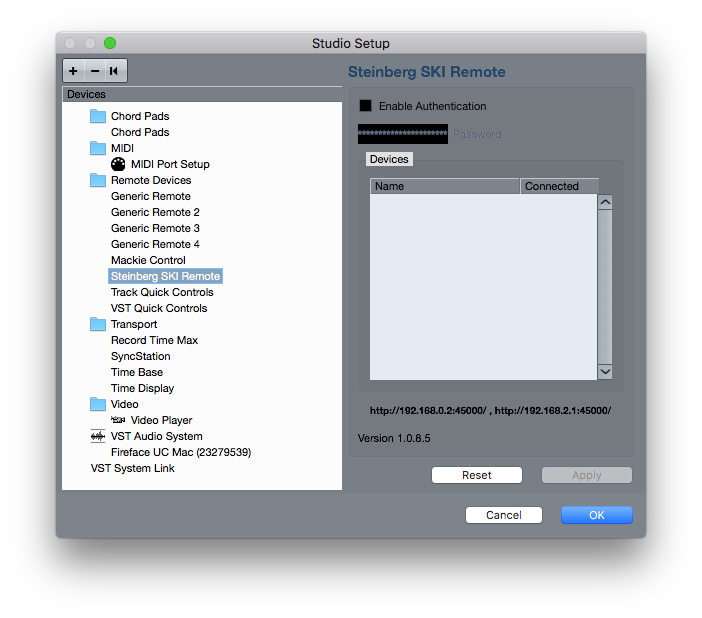 How do I get Cubase Plugins Functions?
Cubase Plugins Functions  is a package built on the SoundFlow platform. To get it, please follow these steps:
Sign up as a new SoundFlow user if you don't already have an account.

Install the SoundFlow app on your Mac.

Open up the SoundFlow app, click the "Store" tab

Locate the 'Cubase Plugins Functions' package by searching in the search field.

Click the Install button.