<  
Back to previous page
Notes
Manage notes in your Pro Tools sessions. Store your notes in different categories, add notes in realtime, import/export from Pro Tools markers, PIX, and export to HTML/PDF, Pro Tools etc.
Notes
This is our Notes app that makes it possible to manage notes in different categories. Your notes are stored with your account so they're always available when you log in. With the Notes Client app you can add notes in real time with just a touch on your iPad or Android tablet, synchronized with the Pro Tools playhead position.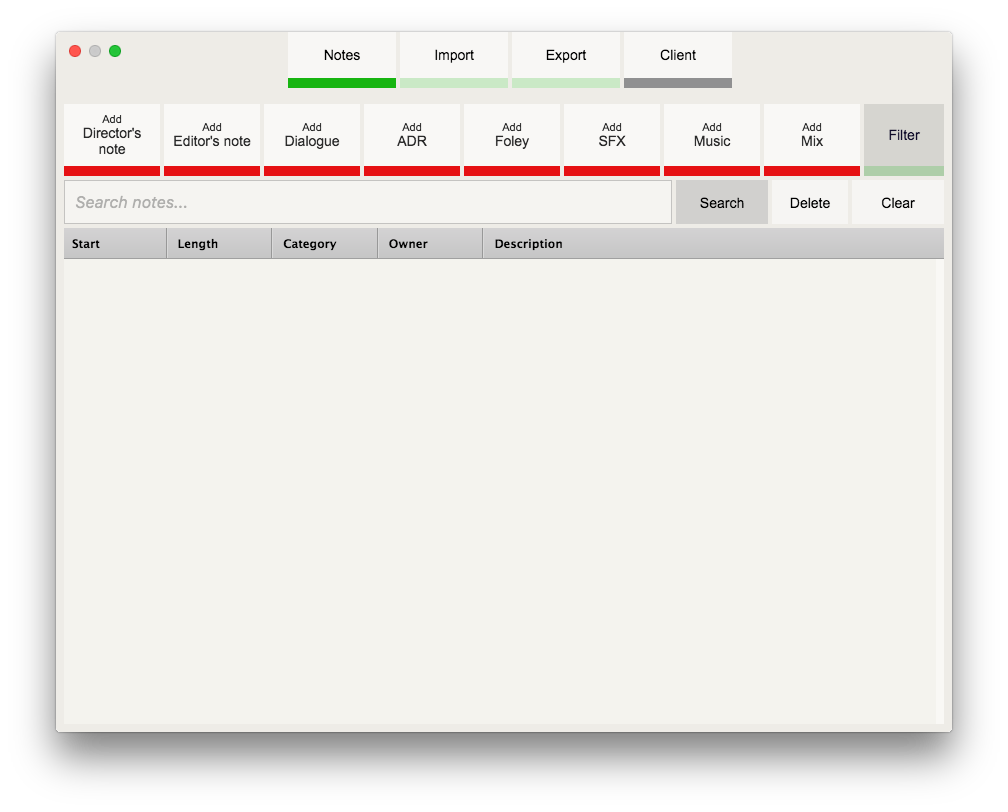 How do I get Notes?
Notes  is a package built on the SoundFlow platform. To get it, please follow these steps:
Sign up as a new SoundFlow user if you don't already have an account.

Install the SoundFlow app on your Mac.

Open up the SoundFlow app, click the "Store" tab

Locate the 'Notes' package by searching in the search field.

Click the Install button.