<  
Back to previous page
Scheps Transport Deck
This app takes the Pro Tools transport, extends it's functionality, and puts it in a floating window, or on your iOS or Andriod device
Scheps Transport Deck
Put the Pro Tools transport to work for you! This app extends the Pro Tools transport and lets you put it anywhere you want: In a floating window on the Mac or on any iOS or Android device.
Key Features:
All Pro Tools transport commands

Previous and Next Marker buttons

Switch record modes remotely

Make duplicate or new playlists on selected tracks

Control Pre/Post-roll, Online status, Loop Playback and the metronome remotely.

The Icon button will now take you back to the previous Deck
Version 1.0.5 introduces an 8x3 deck for more buttons (and more functionality). The added real estate gives you room to store 7 locator points and a great new feature: Custom Command Trigger!
Use the Custom Command Trigger to fire off one of your own scripts. Just click the button and you will get instructions on how to point it to any script that will help you work remotely.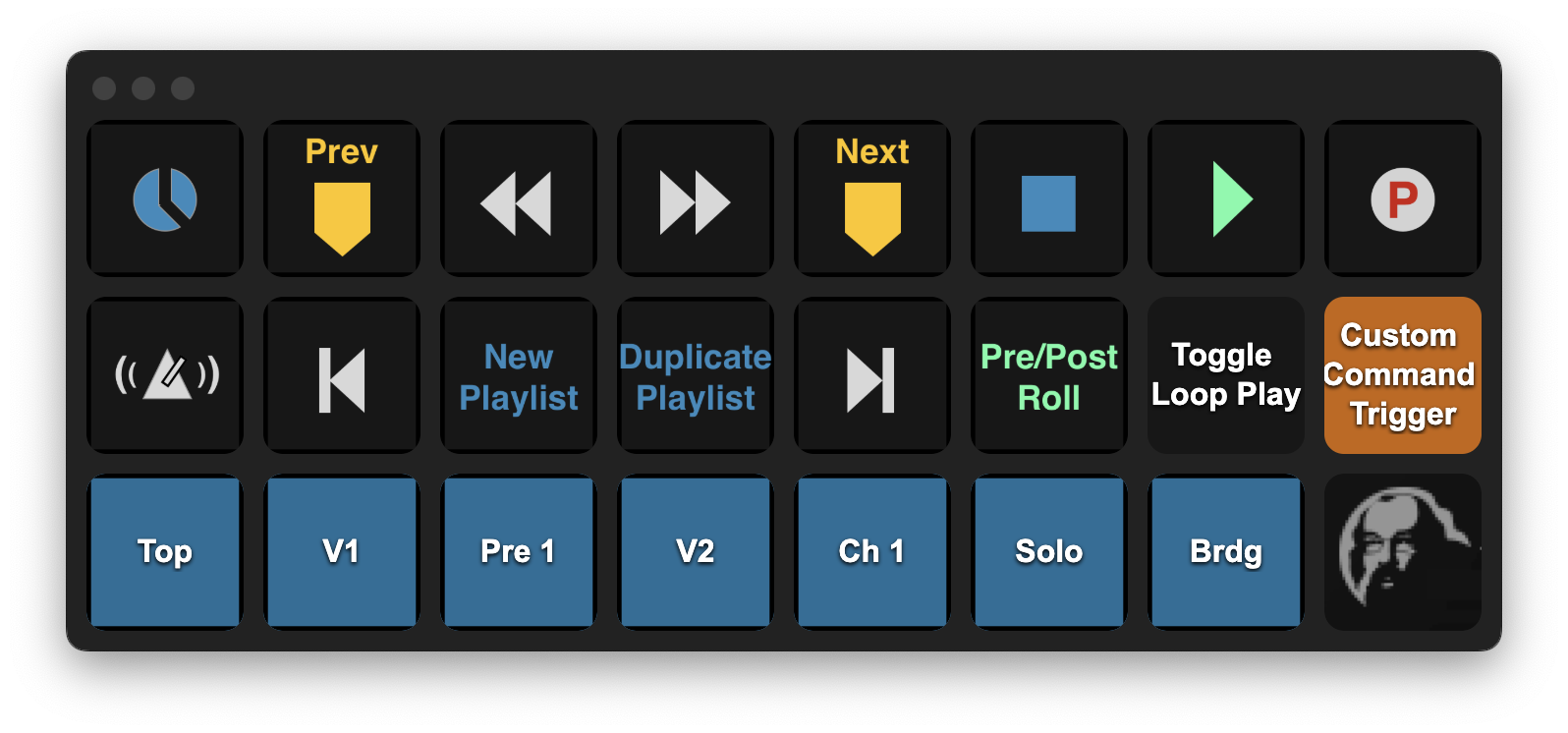 How do I get Scheps Transport Deck?
Scheps Transport Deck  is a package built on the SoundFlow platform. To get it, please follow these steps:
Sign up as a new SoundFlow user if you don't already have an account.

Install the SoundFlow app on your Mac.

Open up the SoundFlow app, click the "Store" tab

Locate the 'Scheps Transport Deck' package by searching in the search field.

Click the Install button.